!! DISCLAIMER !! This site may contain Amazon & other affiliate links.
This means if you click on one of the product recommendation links, this site may receive a small commission. This is at no extra cost to you and may include exclusive discounts when possible. This helps support this site and allows us to keep making content like this. Thank you for your support!
Hilarious And Amusing Gag Gifts For The Pranksters In Your Life
Know someone who is always cracking jokes, playing pranks on people, and generally being a prankster? Instead of serious presents, give them something goofy that will make them laugh. We've got amusing gag gifts for everyone on your list.
Gag Gifts That Will Make You Smile
It's time to chuckle! This year, celebrate with some hilarious gifts that will make your loved ones laugh out loud! We've got everything from Creative Teeth Inspired Candles to Poop Emoji Costumes and Zippered Frog Sweatshirts. So, use some of our carefully selected items to plan your hilarious pranks this year.
Teeth Inspired Candle
Consider your friend's reaction when they see you going around with a tooth in your hand. A Creative Teeth Inspired Candle is the perfect present for any "dentist lover," whether you want to show your friends that you're a little bit naughty or just want to make them giggle.
Conehead Headdress
With an amusing conehead headdress, you'll be the focus of attention. Believe me when we say that a conehead headdress is a fantastic gag present that will make you the funniest cosplayer. Put on this cosplay hat, and you'll be the life of the party!
Cartoon Face Knit Hat
Look no further than a cartoon face knit hat for a fun and unique gag gift! A headgear inspired by the hit anime One Punch Man will make you look like the funniest character around.
Easter Island Tissue Box
A tissue box shows Moai sculptures spitting out tissues, making it the ideal gag gift. Not only is this box unusual and entertaining, but it's also shockingly utilitarian as a present for someone who enjoys incorporating creativity into his or her surroundings.
Piggy Snout Mug
A mug with a piggy nose on the bottom makes it ideal for bringing to work and shocking your coworkers. It's also a terrific take-home gift for anyone who enjoys drinking.
Bigfoot Slippers
Bigfoot-inspired slippers that are both comfortable and will make your pals giggle, all while looking hip for a day of laughter and fun. Simply adding some levity to your day with these slippers will have everyone in stitches!
Food Squishy Toy
What's the funniest thing? When your gourmet friend receives a gag food squishy toy. It'll be the ideal approach to demonstrate your appreciation for their favorite foods—steamed packed bun, croissant, deep-fried dough stick… Whatever you want!
Ladybug Computer Mouse
If you're searching for a unique gift that will terrify your entomophobic buddy, a ladybug-inspired mouse is an excellent choice! A mouse that bears an uncanny similarity to a ladybug. This mouse is ideal for intimidating your pals, whether you want to impress them or simply fear them.
Emoji Poop Costume
A poop emoji costume is sure to make you giggle all day long. An amusing costume that is ideal for a hilarious prank or simply to make your day more interesting. Simply put on your costume and watch everyone else take pictures of you in crap!
Frog Suit Sweater
Why not dress up as a charming frog with a frog suit sweater? A sweatshirt that is for sure to make anyone's day and never disappoints. With its whimsical style, this daring costume will make you the center of attention on that particular day.
Gag Gift Ideas That Will Make Your Friends Pee Their Pants
Everyone has that friend who lives off people's laughter, and what could be a more terrific idea than to give them a gift that will make them pee their pants? If you're stuck for ideas, we've compiled a list of the finest gag gifts that are sure to make the recipients laugh and may be used all year!
Finger Soaps
A five-piece soap set that is designed like severed fingers. Fingerprints, fingernails, wrinkled knuckles… The intricacies on the fingers give them a lifelike appearance. These types of soaps would make an excellent joke gift—opening a gift box to find severed fingers inside? Consider the fun! These finger soaps are a great method to clean one's hands while also decorating one's bathroom.
Poison Design Bottle Stopper
Over a black skull and crossbones emblem, a white stopper reads, "DANGER! POISON." Add it to a bottle and present this "poison" to a wine-obsessed acquaintance as a humorous gag gift. In addition to keeping their wine fresh for longer, this stopper also adds a playful touch to their wine table.
Gummy Bear Candle
Give a gummy bear-shaped candle to someone who appreciates all things cute and funny. The candle will be lit and, as the wax melts, discover a terrifying skeleton lurking beneath that lovely surface, complete with vicious jaws and extending claws! As you are aware, not everything is completely sweet! This candle will give a splash of color to any room.
Funny Tummy Fanny Pack
A belly bag resembles its name! Choose between a hairy tummy, a hairless tummy, or a flawless set of abs. A practical gag present will give the man who receives it an exposed stomach that is sure to draw attention from passers-by and a place to put his keys, wallet, and phone on his travels.
Shock Pen
A seemingly ordinary pen will give them a harmless electric shock that startles and makes them giggle when they push the button at the end of the pen or press the nib of the marker against the paper as usual. Even better, as long as the writer knows what they're doing, this amusing gag item actually writes!
Give the Finger Mug
This type of mug is a funny gift for the coffee enthusiast in your life. It urges your coworkers or friends to "have a great day," but as you take your last sips of coffee, the bottom delivers a loud and clear message that makes everyone giggle. A porcelain mug is a delightful way to drink tea, coffee, hot cocoa, and other beverages.
Bloody Red Bath Mat
At first view, it appears to be a standard simple mat. This type of bath mat, on the other hand, will become red wherever it gets wet. It's the ideal joke gift for any horror enthusiasts on your list, shocking them when they walk out of the shower and leave a path of bloodstains! When dry, the mat returns to its original white color. This bath mat will prevent any genuine bloody incidents in the bathroom.
Dehydrated Water In a Can
An item's label includes a product description, instructions, and testimonials that will persuade at least some people of the existence of dehydrated water and leave them scratching their heads! A humorous item is nothing more than an empty steel can that can contain up to 16 oz of fluids to keep them hydrated on the go, making it the ideal present for foodies and outdoor explorers.
Headlight Fluid Bottle
There is no such thing as headlight fluid! This, however, may not be clear to everyone. Before handing this bottle to any non-gearheads in your life, fill it with any liquid. If they try to use it, make fun of them! You can also sip from it to frighten them! They can keep their favorite beverage or shampoo in this bottle.
T-Shirt That Says "My Dog Tilts Her Head the Same Way"
What is the message on this T-shirt? You tilt your head only to see that the T-shirt says "My Dog Tilts Her Head The Same Way" beneath a dog head! A creative and funny T-shirt is sure to deceive onlookers into tilting their heads and cracking up when they find out what the T-shirt reads! This T-shirt will liven up the wearer's outfit.
Amusing Gag Gifts Will Make Your Friends Laugh
Look no further than our gag presents for an amusing and one-of-a-kind gift. These amusing and affordable gifts will make the recipient laugh out loud while also demonstrating your support for their favorite pastime or activity.
Eye Earrings with a Twist
Eye earrings are ideal for your fashionable pal with a sense of humor. These dangling earrings, which feature a realistic eyeball, can add some fun to their attire. These earrings will make your friend stand out from the crowd with their eye-catching style.
Duck Phone Stands
A duck phone stand is ideal for anyone who enjoys relaxing and taking a break. It can change its position by tilting its head and rotating its wings. A wooden stand that is sure to create an impression, whether you're trying to add a little fun to your house or want to use it as a natural present for someone special.
Pickle Wine Bottle Stopper
Who doesn't enjoy a tasty pickled cucumber? A silicone wine stopper resembling a pickled cucumber is ideal for adding some fun to your wine-drinking experience. It also makes an excellent present for a wine or cuisine enthusiast. This simple stopper may keep their opened wine fresher for longer!
Squiggly Metal Frame Sunglasses
Looking for a unique approach to spice up your look? Consider these unique sunglasses! They have a squiggly metal frame and lenses. With UV protection and the ability to give one's eyes a fun, stylish makeover, these shades are ideal for fashion-forward women.
Poached Eggs Pillow
This type of cushion would look great in any living area, bedroom, or office. A cushion, shaped like a sunny-side-up egg with four limbs, is intended to provide comfort as well as a sense of humor. It's ideal for someone who enjoys cooking or eating breakfast or who simply wants to relax and enjoy their living room or bedroom.
Mushroom Pillow
An adorable shiitake throw pillow is a terrific present for anyone who enjoys mushrooms. These types of pillows have a unique personality and charm that will make you fall in love with them. They are ideal for your bed, couch, or even a chair in your office. This mushroom will add comfort and pleasure to any room!
Amusing Brain Hat
You may be both hilarious and smart at the same time! A knit cap that is designed like the brain. It will keep your real brain warm and comfy in the fall and winter while also providing a fun accent to your clothing. This hat is ideal for displaying your sense of humor or as a fantastic present for the creative individuals in your life.
Muscle Man Jar
Looking for a unique method to organize your pens, makeup brushes, and other tiny items? A ceramic storage jar that is designed like a muscular man flaunting his muscles. It will not only keep your belongings organized and tidy but also offer some fun to your area. This jar would also make an excellent present for the order freak in your life.
Massive Faux Diamond Ring
Do you want a large diamond to show off your love? This type of ring has a large artificial diamond. It's ideal as a humorous present or eye-catching décor! This ring will make your family member or friend laugh!
Gag Gifts For the Person Who Appreciates the Extraordinary
We've all met someone who enjoys standing out from the crowd. They don't care what other people think, so embrace their vibrant personalities by getting them one of these unusual gifts.
This gift guide has everything from quirky home decor to classic eccentric items. You'll come upon something they'll want to use all the time. Give a unique and affordable gift to the eccentric people in your life to show them how much you appreciate them just as they are.
Strange School Supplies
Ballpoint pen bones or a chunky robot bag are suitable as gifts for your children and student pals. Believe us; students require items to make their academics easier and their leisure time more enjoyable.
Accessories with a Twist
Nothing beats a unique and adorable bottle or keychain. Your acquaintance has distinct personalities and tastes that the entire world should be aware of! Give them one of these unusual presents that they can carry with them everywhere they go to spread some humor and joy, such as an eclectic tie, a rag doll keychain, or a pill box water bottle.
Inventive Home Decor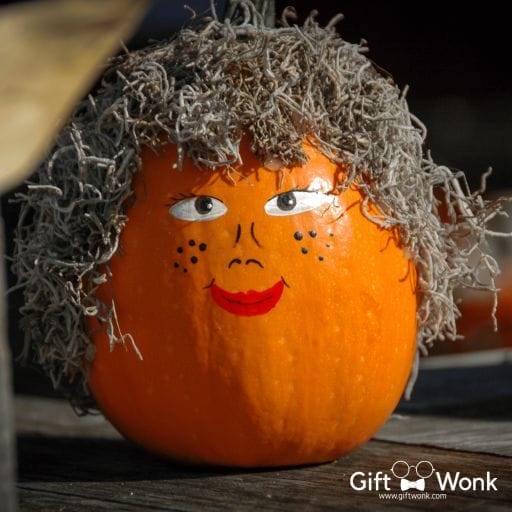 The way you decorate your home reveals a lot about your style, taste, and personality. Your house reveals your hobbies, preferences, and overall mood to the world.
You'll know if your friend appreciates the unusual as soon as you enter their home. Give them a present that demonstrates their enthusiasm for life's unusual and entertaining aspects, such as a funny doormat, chicken-inspired wall clock, or a toast pillow.
Items Inspired by Poultry
This option will appeal to you and your friends if you are interested in animals, wildlife, and nature. It's a terrific way to learn more about wildlife by having animal-themed stuff in your home, especially if you have children.
Odd Body Parts Magnets
Body parts magnets are the first unusual present. No doubt they will offer a lot of pleasure to your house or workplace. Choose between a mustache, a tooth, a nose, or an audacious naked breast. One magnet is insufficient. Collect all of them to make your own humorous art!
Trash Can Mug
What kind of scumbag are you? Is it recyclable waste, hazardous garbage, or something else? Sort yourself or your quirky buddy into one of three classic trash bins and get him or her one. The shovel-inspired spoon lends a quirky touch to the entire set. Choose one or a group of three to construct your own trash army!
Traveling Frog Pin
Take a traveling frog pin with you to witness the wonder it brings! An odd frog is a terrific conversation starter, and no one can stop smiling when they see it. This one-of-a-kind gift is ready to hit the road, and would love to ride on your backpack or denim jacket!
Unique Portable Glasses Case
Find a unique home for your glasses! With so many styles to pick from, you can collect them all to complement your everyday look. If you're still seeking a stylish method to safeguard your eyeglasses when not in use, we propose a unique portable glasses case!
Smiling Dog Toy
Get creative with your cherished pet! Trust me when we say that a smiling dog toy will delight you and your dog with hours of laughter. Don't be concerned about the quality because it will last for hours of gaming.
Artistic Face Flower Planter
Attention! Artistic Face Flower Pots are, without a doubt, the most unusual gifts in this compilation. Get one unusual container, a carefully chosen plant, and make it the character's hair. These flower pots can even be used to make a weird family!
Crab Pen Holder
A funky pen holder is always useful to have on your desk! Allow this little guy to perform all of your desk's heavy lifting. These crabs will serve you well in everyday situations.
Glass Virus Desktop Decoration
Have you played the video game Plague Inc.? This is your chance to create your own virus! Choose the most unusual one intriguing style and place it in your office to give some ambiance. Now, brace yourself—the virus is on its way!
Alien Keyboards Caps
You can give your boring keyboard a funky flair with distinctive alien keyboard caps. These keyboard caps are ideal if you have any pals who believe in aliens or just do it for fun! This type of out-of-this-world accessory will undoubtedly make everyone laugh.
Adorable Cat Pen Holder
An adorable cat pen holder has a quirky charm that no feline lover can resist. Maintain an orderly workstation with a spot for pens, pencils, and other office necessities. Get one for yourself or a cat-loving friend!
Chip Bag Clips
Check out this chip-inspired clip, you foodie! Choose between a corn chip and a ridged potato chip to keep your office files neat and tidy. Oh, and keep these "chips" away from young children because they appear really real.
Final Thoughts
Are you fed up with being caught in a rut? Or are you looking for more unusual and gag gift ideas? At GiftWonk, we have carefully selected innovative presents for you to try! Let these creative gifts show off your individual flair, from quirky to drop-dead hilarious items and everything in between.
Frequently Asked Questions
Is it acceptable to give gag gifts to coworkers or bosses?
Here are some questions to consider if you want to enjoy (and survive) workplace gift-giving:
Is it suitable?
Before choosing a gift, consider your business environment. If you're worried about something crossing the line and being deemed inappropriate, you should probably forego that present. If you have a great relationship with your coworkers and you all work in a highly liberal environment, you can be a little more liberal with your decisions.
Is it amusing?
If you're looking for the perfect gift to make your coworker laugh, you obviously want the gift to be humorous. Consider inner jokes you tell your team or memories that make you laugh. Gifts can be an excellent method to preserve memories and improve your bond.
Is that something they'll use?
Even amusing and creative gifts can be valuable. It is entirely up to you if you want to waste your money on something that will be quickly discarded once opened. We recommend picking something that can be used in the future. Whether it's only for decoration on a desk or actually serves a purpose as an office product, the perfect gifts provide some purpose for the gift recipient.
Hilarious gag gifts can help you build long-lasting relationships with your staff. This gift guide is an excellent place to start.
What occasion should you offer a joke gift? And to whom?
We often think about humorous gifts for birthdays or even a white elephant gift and gift exchange for Christmas. At the same time, the most funny prank gifts you'll ever receive are the ones you don't expect!
And who should you present this white elephant gift to? There are several options: close family (father, mother, brother, or sister) and friends are typically the most forgiving, whilst people you're less familiar with (such as your boss and colleagues) can be humiliated. But hey, if you have a close relationship with them, then good luck!