!! DISCLAIMER !! This site may contain Amazon & other affiliate links.
This means if you click on one of the product recommendation links, this site may receive a small commission. This is at no extra cost to you and may include exclusive discounts when possible. This helps support this site and allows us to keep making content like this. Thank you for your support!
Complete Gift Guide: Perfect Gifts Based On The 12 Birth Months
Giving someone a gift is a thoughtful way to show you care about them. You want your gift to be meaningful and remembered for years to come. However, when it comes time to pick the perfect present, it can often seem easier said than done! But don't worry; we have the solution to your gift-giving dilemma – gifts based on their birth month!
Defining a specific holiday for each person in your life based on the month they were born can provide meaningful insight into what kind of present they will love.
By looking at what birthstone and flower represent each month and other characteristics of that sign, I'll show how you can create memorable gifts personalized just for them.
Gifts Based On The 12 Birth Months
Do you dread having to pick gifts for friends and family? Does it prevent you from celebrating special occasions with them?
I hear you! But don't worry, I'm here with a solution. There are tailored gifts available depending on the birth month of the person you're looking to give them.
That way, it'll be easier for you to find something personal and unique that the recipient will love. Not only that, but understanding birth signs can help you come up with ideas for everyone in no time.
In this article, I'll show which gifts are associated with each birth month – including some unique ideas for those "hard-to-shop-for" people on your list!
Best January Born Gifts
As we begin the New Year, we may all have at least one person in our lives who has a January birthday. January babies are amazing, hardworking, ambitious, practical, self-sufficient, and persistent. Furthermore, they are natural leaders who are creative, smart and have a distinct charisma.
You could purchase gift cards or a grooming set, but why not make the receiver experience all the feels with a birthday gift that is a perfect match for his or her personality?
Something that will make them cry happy tears, such as photographing the gift and putting it on social media profiles to save the memories. If you have a January baby in your family, make their birthday special with these birthday present ideas.
Desk Organizer
January babies are naturally organized and collected. They will appreciate a desk organizer that will neatly organize their stationary and is suitable for both corporate and home office situations.
You may up the ante by personalizing it with their name or initials, or a quick note. Desk organizers come in a variety of elegant designs and styles to fit all types of places.
Carnation Floral Pattern Bag
The birth flower for the month of January is the carnation. It represents love, affection, adoration, and beauty. As a result, you can give a carnation flowery pattern purse to women who have birthdays in January. The bag will undoubtedly make a fashion statement and will be ideal for everyday usage.
Books for the Avid Reader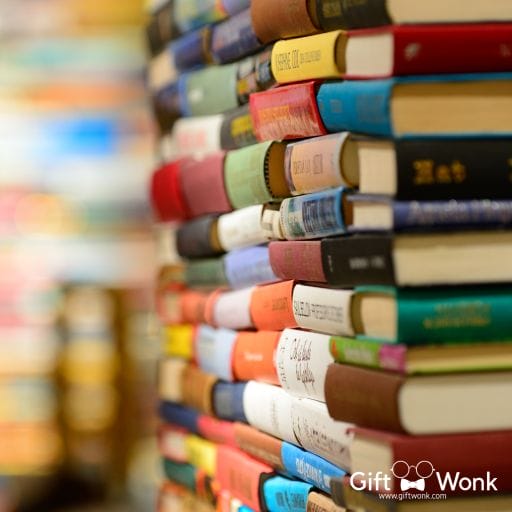 Books are man's best companions and the most effective approach to detox from digital lunacy. Furthermore, they are the ideal escape route that transports us to a magical location.
Furthermore, there are an infinite number of books from which to choose based on the characteristics and preferences of the recipient.
Flowers, Chocolates, And Cakes
Who says chocolates, cakes, and flowers aren't as appealing as they once were? Despite the fact that all of these selections are both contemporary and classic, they are still quite valuable as birthday gifts.
These three are tried-and-true gifts for practically any relationship, also for someone who has a sweet tooth and ideal for expressing a wide range of feelings not only on birthdays but also on other occasions.
Furthermore, they are easily accessible, inexpensive, and constitute the ideal kind gesture. You can also include a charming, hand-addressed message to express your wishes in a traditional way.
A Perfume that Suits Their Personality
Nothing says it better than a perfume that says, 'You are exceptional.' There is something for everyone to evoke the senses and make them feel fresh and confident, regardless of tone-earth, woody, floral, spicy, sweet, or flowery.
Giving someone a perfume can quickly improve their spirits and make them love you even more.
January Birthstone Jewelry
January birthstone jewelry will add glitter to their birthday celebrations. Rose Quartz and Garnet are the birthstones for January borns. As a result, you have a wide range of jewelry alternatives, including glistening earrings, pendants, rings, and a stunning pair of anklets. The gift will exude elegance, turning heads and imprinting you in their minds for all time.
The only limit to gift ideas for January babies is your imagination and inventiveness. Even if you don't know the receiver well, any of these no-fail gift ideas will show your gratitude for their presence in your life. What a wonderfully unique gift idea for a January baby!
Best February Born Gifts
From birth flower violet-themed presents to refreshing aromatherapy spray or spring makeup, we've produced a gift guide full of fashionable and romantic ideas.
People born between February 1 and February 18 fall under the sign of Aquarius, while those born later in the month fall under the sign of Pisces. If you have a friend born in February, he or she is born in the same month as Farrah Fawcett, Steve Jobs, Emma Roberts, Jennifer Aniston, and Drew Barrymore.
It's time to tell your best friend or boyfriend/girlfriend how much you adore them. It can be difficult to locate perfect gifts for people who are born in February, but with this gift guide packed with exciting ideas, you will!
Earrings with Violet Flowers
Violet is the official birth flower for people who were born in the month of February. Are you thinking about changing your look in February? A charming piece of jewelry would make an excellent present for you! The purple petals are also thought to represent "I'll always be true." This pair of floral earrings in blue and violet will brighten up your everyday outfit in February.
Zodiac Signs Bracelet
Aquarius and Pisces are the two zodiac signs linked with February. Do you have an Aquarius buddy who is detached or a Pisces friend who is compassionate? If you answered yes, then zodiac sign bracelets will make an excellent Valentine's Day gift or birthday gift for your loved ones.
Your zodiac sign is featured on a gold coin charm surrounded by shimmering blue stones and brilliantly colored beads in our bracelet stack. A lovely cosmic ensemble is completed by a second moonstone wristlet with an 8-point star.
Steam Locomotive Model
Do you have a boyfriend that enjoys crafts? If so, this would be the ideal gift for them during this festive season. If not, a little forethought in gift-giving will never go amiss. After installing this DIY stuff, you will gradually experience what is known as ecstasy.
The sense of accomplishment might be enhanced if you complete the installation with someone significant. In February, give a one-of-a-kind locomotive model to that lucky person! We are sure he'll appreciate this present because it came from the bottom of your heart!
Handmade Glass Vase
As the temperature rises in February, the flowers will bloom. Roses, on the other hand, tend to dominate the scene in February to commemorate the official day of romance: Valentine's Day. Calla Assorted, Delphinium, Gerbera, and Iris are all available.
Which of the following flowers would you want to keep at home? If you have a friend who is passionate about flowers, a hand-blown glass vase is a one-of-a-kind present for individuals with green thumbs.
Bangle Bracelet with Birthstones
"A sister is a heart gift, a spirit friend, a golden thread to the meaning of life." Always remember the individual who will listen to your ramblings without passing judgment.
Not blood sisters, but heart sisters. Give a one-of-a-kind Birthstone Bangle Bracelet to your BFF born in February to show her how much you care. Make this gift a silent testament to your cherished sisterhood.
Summer Face Mask
Are you sick of wearing white or black masks? Do you want a new look for the month of February? If the COVID-19 isn't over by then, try face masks with a spring vibe next month.
Floral patterned masks are designed for non-medical use and come in a variety of styles. To reiterate, wearing a mask is not enough; additional preventive measures, like as frequent hand-washing and social separation, are also vital.
Strawberry Jam Necklace
What is the best part about having a foodie friend? When you're down, you know they'll come up to your door with the perfect comfort foods. If you want to show your appreciation and affection, an adorable strawberry jam cookie necklace is a great option. To match this necklace, you may need to buy some nibbles for your foodie pals.
Spray the Bitch Away
Have you had a poor year? It's now your chance to say good-bye to the dreadful past. Spring is all about refreshing, renewing, and reviving everything, so why not try out a new fragrance? Though not meant to treat or prevent disease, a calming aromatherapy spray is ideal for when you're angry, exhausted, or annoyed. Give a Spray the Bitch Away to yourself or your best friend to ring in the new year.
Glitter Eyeshadow
It's finally time for you girls to shine after a long, frigid winter. Beautiful cosmetics will brighten up your entire day with its sparkling stars, shimmering dots, and lustrous hearts.
Forget about subtle makeup and try this eye shadow for a more feminine and striking look. If you want to amaze your friends or family, get this eye makeup and see what happens! You will not be disappointed, we guarantee it.
Best March Born Gifts
If you have a close relative who was born in March, you must exercise caution when purchasing a gift for them. People born in March are perfectionists with outstanding attributes such as intelligence, kindness, and sympathy.
In short, they are endearing and stand out from the pack. As a result, you must choose something distinctive and remarkable. To assist you, we have compiled a list of some unique gift ideas for March-born individuals.
Personalized Moon Light Lamp
What a blessing! A personalized moonlight lamp will be an ideal gift for your significant other, eloquently expressing 'I love you to the moon and back.'
The gift looks to be an incredible actual moon that lights up in many colors at the same time. Furthermore, it can be personalized with not just their photo, but also their names or a special message. So go ahead and give them the moon you promised them.
Month Flower Coffee Mug
Nothing beats a mug as a gift for a coffee lover who appreciates tea or coffee. Go beyond the standard plain cup if you want to get brownie points.
The flower for those born in March is the daffodil. Allow them to welcome the warmer weather with a drink of great coffee from a mug featuring the design of this month's flower.
P.S. You can also purchase a zodiac cup with the traits of the celebrant etched on it. It will be a memorable gift for your March-born friends and family members.
Fish Bowl
Since half of the March born are Pisces, go for a lovely fish bowl aquarium. Alternatively, you could be more creative and give him or her a terrarium or Patchi chocolates in a fishbowl, or use the bowl as a flower arrangement.
Birthstones Jewelry
Aquamarine is the March birthstone and is thought to have a soothing and relaxing effect on relationships. As a result, any piece of jewelry made with this birthstone, such as a ring, pendant, or bracelet, will make a lovely present. What about a neckpiece with her astrological sign inscribed on it? This particular present suggestion will make her feel like a celebrity.
Laptop Bag/Backpack with Daffodils Pattern
A daffodil-themed laptop bag or backpack could be one of many alternative March birthday present ideas. Choose one with appropriate colors, a relaxing design, and functionality for both men and women. Examine the space, waterproofness, and shockproof protection.
Indoor Plants
Instead of usual sweet treats, try going with indoor plants. The gift is bound to make an impression because it is a gift of happiness, affection, and well-being. There are numerous online nurseries that provide a wide range of possibilities. You can order flowering plants, succulents, shrubs, bonsai, and other plants and have them delivered right to their door.
Tassel Wall Decor
Hang a boho-style tassel wall decor in your living room, bedroom, or bathroom to add a bright splash of bohemian flair to your space. Whether you're planning a Spring boho wedding or simply want to freshen up your walls, this piece of wall décor will be the perfect touch.
Floral Watch
A floral watch is ideal for adding a touch of nature to your attire or simply enjoying the wonderful springtime blooms. The watch's green grass and daisies motif allow you to enjoy fresh air and nature at any time of year.
Lotus Bowls Tableware Set
A lotus bowl tableware set includes a variety of bowl sizes to best fit your culinary needs. These bowls, designed in a lovely lotus shape, are simple to stack and store once you've finished eating, organizing, or food planning.
We hope that these March-born gift ideas will dispel any doubts. All of these solutions are sure to gratify the receiver and break free from the pattern of regular and cliché presents. If you're looking for something unique, consider these birthday gift ideas for people who appear to have everything. Choose your favorite!
Best April Born Gifts
It's time to pull out the calendar and see how many April birthday gifts you'll need to buy this month. April is the month of spring showers, blooming flowers, warm rays of sunshine, and lots of green.
If you have an April birthday friend or family member, show them how much you care by giving them a present that corresponds with their birth month. Whether you're looking for a present that corresponds to their zodiac sign or a gift that is related to April, we have it all!
Continue reading to find out what fun and unique April birthday gifts we have for him and her!
Leather Zodiac Bracelet
If your man is obsessed with the cosmos and regularly consults his horoscope, offer him a gift that showcases his Astro style. Our Aries or Taurus leather bracelet features a blazing sign, polished beads, and braided leather strands. It's cool, rustic, and a one-of-a-kind gift for him or her!
Skull Bottle Opener
If your guy is bothered by the fact that he was born during a girlie season, give him a gift that will remind him of how great he is. One of our toughest April birthday gifts is a strong, vintage-style Skull & Bullet opener. Open a cold one or use the corkscrew to remove the bullet casing. It's a home bar addition that shows off his BA skills in a subtle way.
Journal
April babies are recognized for their perseverance and determination. So, assist your April lady in channeling her determined spirit to finish goals and writing down memories of her achievements. An eye-catching engraved wooden journal brings ideas to life. It's a lovely and useful present for folks who want to get things done!
Sushi Socks
Give one of our new April picks to the birthday boy if you want to get him a brand new gift that he won't be able to find anywhere else! Sushi Socks are a fun and unique novelty pair of socks that any sushi fan would enjoy.
When wrapped up, they resemble sushi and unroll into plush, multicolored crew socks. Every man, whether he realizes it or not, requires at least one pair of outrageous socks. So, combine this unusual gift with his other April birthday gifts and you'll be the best buddy ever.
Eyelashes Coffee Mug
If you want to give your girl a novel and original gift that isn't found in chain stores, get them an eyelashes coffee mug. This feminine coffee mug is trendy and chic. Your lady will adore it and will look especially charming sipping her favorite hot beverage from this adorable mug. Your female can drink coffee and flirt with its full, hand-drawn eyelashes!
Planter
Is your girl an outspoken Aries or Taurus? Then, surprise her with a handcrafted astrology pot with her adorable cartoon zodiac character. Plant a succulent or a bouquet of fresh flowers in this charming pot to round off her gift. It's a cute desktop planter that she can use all year!
Daisy Pearl Earrings
Daisy is the flower of April, so give your chick a gift that demonstrates her connection to her birth month. Daisy Pearl Earring Set is a trendy and elegant accessory inspired by nature. They add a romantic, sunny, and pleasant touch to any ensemble and may be worn from day to night. If your daughter enjoys flowers and jewelry, this is the perfect gift for her.
Sea Shell Purse
April is recognized as the month of Aphrodite in history and among the Romans. Aphrodite is the goddess of love and beauty who rose from the sea on a gigantic seashell.
So, for your April birthday girl, offer the things that will remind her of the gorgeous sea goddess she is! A Sea Shell Purse is both gorgeous and one-of-a-kind. With this bag, she'll always stand out in a crowd and pique the interest of others.
Best May Born Gifts
May flowers bloom as a result of April rainfall. It's time to come out of hibernation and look at the calendar to see what gifts you'll need to get for your May-born friends and relatives. In this gift guide, we've compiled a list of intriguing facts about May birthdays as well as items that May-born people enjoy. Let's find out some more interesting facts about folks born in May.
May birthdays are in the heart of spring, and the emerald is the ideal jewel to represent and celebrate your special day. Emerald, derived from the Greek word "smaragdus," literally means "green." Emerald is widely recognized as the definition of green and is the ideal hue for spring.
People born between May 1 and May 20 are Taurus, and they are believed to be intelligent, ambitious, and trustworthy, whereas those born after May 21 are Gemini, who is more passionate and active.
Since childhood, they have inadvertently established a proactive personality and are always curious and lively. They are also ready to go on an adventure at any time and from any location.
It's officially the start of the warm season, so check out our warmest picks for the month right here.
Vintage Inspired Earrings
Large-sized earrings, which have the appearance of emeralds and pearls, are inspired by vintage pieces that have stood the test of time. The emeralds are fake, but they have a really appealing appearance. Making them ideal for any lady in your life. Combine them with a classic pearl necklace for a beautiful style that is sure to turn heads.
Emerald Jewelry Container
A wonderfully constructed emerald green glass jar will add a touch of elegance and glam to your bedside. The jar is ideal for storing your earrings before retiring for the night. Remove your wedding bands and replace the lid. When not in use, your favorite things will be kept safe and secure.
Floral Drinkware
It's time to spruce up your kitchen with our lovely lily of the valley cup. Each glass cup boasts brilliant green foliage and exquisite white flower ornamentation. This birthday flower-themed glass would make an excellent present!
Terrarium Inspired by Nature
A nature-inspired terrarium features an animal base with a clear dome that houses lifelike, fake foliage. Simply acquire one to give a unique touch to your interior design. It will undoubtedly add vigor and life to any environment!
Lily of the Valley Necklace
It's time for a romantic break. A charm necklace is a dream come true with its pretty pink Lily of the Valley blossoms, pearl drops, and rose-colored stones! Each delicate blossom is meticulously created to provide a charming aesthetic you'll adore.
Retro Radio Tissue Box
With a retro-inspired tissue box cover, you can say goodbye to ordinary tissue boxes. This tissue box cover is inspired by a vintage radio. Put one in your living room, home office, or kitchen. The design is quite amusing and is likely to spark a conversation. It looks so good that you'd be tempted to flip the dials to fine-tune it.
Cat Paw Planter
What a wonderful planter design. The drainage holes will keep your plants healthy, and the general cat paw shape is suitable for a variety of plants. You can add gorgeous succulents or ferns for a flash of green anyplace in and around your home.
Corgi Butt Bag
This bag is incredibly adorable, with tiny paws and a heart-shaped booty. You'll like this bag every time you see it or use it, whether for yourself or for someone special who adores the sweet corgi. When you're out with pals, the interior has enough of room for your belongings, and it's a sensible pick for running errands.
Starry Sky Glasses
With a galaxy-inspired Starry Sky Glass, every toast will be one to remember. These types of wine glasses can match the rest of your cookware, and are the ideal place to store your delectable beverages.
Funny Cartoon Timer
You can use a funny cartoon timer to keep track of time from one minute to fifty-five minutes. A charming timer, available in many funny designs, is ideal for cooking, cleaning teeth, and other critical reminders!
Best June Born Gifts
June, one of the sunniest months of the year, is ideal for lavish birthday celebrations. June borns, like sunny days, have a cheerful and friendly attitude. They are energetic and have a distinct taste and point of view on everything in life.
June born might be tough to forget, from socializing to enchanting everyone with their presence. If you happen to know someone who was born in June, you must find the greatest birthday gift by month to make them feel special.
Luxury Grooming Hamper
The June girls have a distinct sense of style. They, too, employ things that are dependable and stylish. So, a luxurious grooming basket containing the best spa goods, make-up items, and so on will make an excellent birthday gift for a June baby.
Beautiful Pearl Necklace
Because no two pearls are the same, your necklace is really one-of-a-kind. If you're looking for a meaningful gift for someone special, this necklace is an excellent choice.
Stationery with Personalization and Engraving
People born in June have a lot to say about everything. An opinionated mind should be allowed to write down their thoughts and express themselves. As a result, personalized stationery such as a notepad, engraved pens, and so on will lend a distinctive touch to their adventure, making it even more fruitful.
Forever Rose
A June baby, like a Forever Rose, never fails to shine brightly in any situation. So, a rose that never wilts is the ideal present for a June baby.
Balloon Decoration
On their birthday, spoil the overly exuberant spirit with a magnificent balloon decorating. Decorate a room, automobile, hall, or any other location with balloons for the June infants and celebrate their inner kid.
Boston Fern
Beautiful Boston Fern will delight the June infant. Boston Fern represents happiness and requires no other reason to become a gift for those born in June. It is an excellent houseplant for the living room and bathroom.
So, these were some of the finest June birthday gifts based on their personality. What do you intend to offer June babies?
Shell Night Light
A shell night light is ideal for a child's bedroom or any place where a pleasant and friendly ambiance is desired. An oyster shell pattern casts a comforting light in the dark, and the mellow glow will help your child drift off to sleep.
Rose Shells Earrings
A rose shell earrings are the perfect size for a delicate and feminine look. They're made of shells and silver and are suitable for both everyday wear and exceptional occasions. You'll fall in love with the way they look every time you put them in your ears.
Vintage Metal Goblet
A retro metal goblet is a lovely, elegant metal goblet with an excellent rose pattern. It will transform any table setting into a work of art and is ideal for special occasions or as a present.
Rose Night Light
With a rose USB night light, you can create a charming environment. A rose-shaped night light offers a soft, warm glow that creates the ideal mood for any area in your home. It connects to any ordinary USB port, allowing you to enjoy this beautiful accent light wherever and whenever you choose.
Best July Born Gifts
July is one of the best months for a variety of enjoyable activities. The combination of summers and monsoons makes it excellent for summer camps and travel. People born in July, like the distinctive season, have a distinct personality.
July folks protect the hearts of their family and friends, from their baby-like disposition to their hot-headed mood swings. They are choosy, yet they value any effort made to make them feel unique. So, while the month is in blossom, the season for July is born. This post contains a collection of amazing present ideas for July folks.
July Flower: Larkspur
Larkspur, the July birth flower, is a symbol of joy and love. Larkspur comes in a variety of colors and can lend a splash of color to a hot July day. To surprise your loved ones with your blossoming gift, you might give a larkspur bouquet or dried larkspur art.
Frame for Family Photos
July borns are very family-oriented. They enjoy being in a warm environment, and anything that reminds them of their family is special to them. A family photo frame will strike the perfect notes in their hearts and make a lovely present.
Home Decor
July individuals enjoy being surrounded by everything unusual and classy, in addition to styling themselves. As a result, many forms of innovative decor pieces that match their atmosphere are a simple catch for them. As a birthday gift, if you're stumped on jewelry and accessories, consider unique and eccentric home decor items such as showpieces, plaques, candle stands, and so on.
Quick Tools
July babies are excellent summarizers of any talk. Most of the time, they explain and do things by making long things short. As a result, a device that allows them to shorten lengthy tasks can be a useful gift. Some of the best utilitarian presents for them include instant coffee makers, rapid meals, vegetable choppers, toasters, and so on.
Jewelry and Accessories
For the majority of July residents, fashion is a way of life. So, when looking for the best presents for them, a stylish accessory or jewelry might be a fantastic choice. Choose one-of-a-kind pendants, earrings, rings, cufflinks, wallets, and so on to enhance their style and make them feel confident. Ruby gemstone jewelry is also appropriate for the month of July.
Sphere Cocktail Glass
Summer calls for refreshing drinks, and a sphere cocktail glass is an ideal way to elevate your cocktails. The one-of-a-kind design that resembles a crystal ball will make your summer beverages especially special. Whether you're throwing a summer garden party or just having a movie night at home, a sphere cocktail glass is an ideal gift.
Bigfoot Slippers
If you're looking for a unique gift for the hot summer, some funny bigfoot-inspired slippers are perfect. They are soft plastic slippers formed like two feet with vessels and huge toes, making them ideal for lazing around the house or going on the beach.
Slip-On Transparent Rain Boots
Summer is on its way! Slip-on transparent rain boots will keep your feet dry and fashionable. These types of rain boots are ideal for wet days since they do not rub and produce blisters, as do other rain boots. They're also lightweight and simple to put on.
Family-Sized Swimming Pool
There's nothing like a giddy summer afternoon spent lounging in your own backyard pool. Our Family Swimming Pool includes everything you need to put up your perfect backyard space, such as an air inflation mechanism and a drain pipe. It's also simple to put together and will keep your family entertained for hours.
Mini Folding Fan
A folding mini fan is ideal for those hot summer days when you're delayed in heavy traffic. The bottom mirror allows you to check your makeup at any moment, and the folding shape allows it to fit easily in your purse or pocket.
Best August Born Gifts
August is a lovely month since it has the right mix of summer and monsoon weather. During this month, the weather is fairly unpredictable, with gloomy days and blistering heat. August babies have an unusual personality, much like the weather.
Gifts for August babies can be difficult to find because they are not readily impressed. As a result, we compiled a list of gift ideas for August babies. This list will undoubtedly make your job easier!
Gladiolus and Poppy
Every month has its own flower, and August's blooms are Gladiolus and Poppy. Gladiolus is a lovely flower that represents sincerity and character strength. Pink, orange, yellow, white, and purple are among the colors observed in the bloom.
Poppy flowers have many symbolic meanings and are associated with deep emotions. The flower's brilliant red color is one of its most appealing features. Poppies are often related to dreams and imagination. You may make an exotic bouquet out of the two blooms and give it to a loved one. You might even gift something handcrafted created from dried copies of the flowers.
Creative Accessories
Accessories are the type of gifts that are actually useful. You only need to choose the correct kind of accessories to make gifting them a considerate concept. Leo-themed items are a terrific choice for August babies. Given that the majority of them are Leos, gifting such accessories would be novel.
Tea Box
A various flavored tea box is one of the top gift options accessible online. It is the ideal gift for tea lovers because it has a variety of flavors. You can customize the flavors to their preferences.
Personalized Cutlery
August babies have a distinct palate. They value the craft, which is why giving them something as beautiful as personalized tableware is a terrific choice. You select any type of tableware and have it engraved with a message. Sending personalized presents to August babies is a fantastic idea.
Elegant Planters
Planters make excellent gifts. Especially for August babies who are aware thinkers who want to live an environmentally sustainable life. You can give a planter with an elegant design that can also be used indoors.
Cloud Mirror
A cloud-shaped mirror will add a splash of color to your bedroom or living area. Mirrors are everyday essential for getting dressed, flossing, and applying makeup. Despite the unusual cloud shape, it is still necessary for capturing the perfect mirror selfie!
Rubik's Cube Night Light
It's time to cool off in August! A Rubik's cube-inspired night light is a fantastic mix of ice and cube! Natural gypsum nightlights provide hours of gentle, lovely light. This quirky present will delight that special someone on his or her birthday!
Mosquito Control Device
Why can't we just kill all the mosquitos? Try a mosquito control device for a mosquito-free lifestyle! This unique gadget will undoubtedly keep all the mosquitoes away from you while giving a touch of green to your room!
Bear Drinking Glass
Purchase a fun bear drinking glass for your bestie! No animal lover will be able to resist this charming glassware. The most inventive feature of this adorable cup is that the upside-down bear will smile at you while you sip!
These are some gift suggestions for August babies.
Best September Born Gifts
If you have a special someone in your life whose birthday is in September, this post will come in handy. Here are the top 5 presents you may offer to September babies. September babies are known to be meticulous, striving for perfection. As a result, selecting the ideal present for them can be difficult. So, look through the following gift ideas and choose the one that best suits your loved one's personality.
Aster Flowers
Because of their star-like shape, asters were named after the Greek term for flowers which means "star." Because of their significance and peak flowering season, asters are known as September flowers. They represent love, wisdom, and innocence.
Scented Candles
A scented candle is another way to create a calm environment. The aroma of scented candles might help to ease tension and boost mood. So, you can get a set of scented candles in the flavor of your choice and give them to a loved one.
Blue Colored Necklace
September babies are born with the birthstone sapphire. Because blue is the primary color of Sapphire, giving a blue necklace to a loved one is a fantastic option. You can look for blue necklaces that best suit the person's characteristics.
Plants for the Home
September babies are usually conscientious thinkers who firmly believe in peace and knowledge. Indoor plants are known for alleviating stress by creating a quiet and serene environment. So you may give an indoor plant to a September baby, and they will love it like a newborn.
Luxurious Perfumes
Perfumes are one of the finest mementos presents since they may be both useful and considerate. Perfumes with vanilla, musk and amber fragrances are ideal for September babies. To indulge your loved someone, get a branded perfume.
You may find the perfect present for your favorite September baby and make them feel special on their special day.
Leaf Plate
A Leaf plate will give your table a trendy look. A leaf-shaped ceramic plate with a marble pattern and a gold stem. Use the dish to contain fruit, snacks, chocolates, and other little items. It can either work as a decorative element or a useful dish for jewelry or makeup.
Electric Shaver for Travel
A travel electric shaver is the perfect present for the avid traveler. The durable shaver, which has a double-loop blade design, provides a close and pleasurable shave. It is waterproof and suitable for use in the shower. The shaver is compact enough to fit in a carry-on suitcase. The trip lock prevents the shaver from being accidentally turned on.
Canvas Leather Handbag
A decent bag is essential for any man. Because of its multiple compartments, a canvas leather men handbag is an excellent everyday bag. It includes multiple pocket. The interior is separated into sections, each large enough to hold a laptop, phone, and papers. Handles or a shoulder strap can be used to carry the canvas bag.
Unique Tie Clip
Gifting a tie clip is appropriate for any event, such as a birthday or a wedding. Give a one-of-a-kind tie clip to the groom, groomsmen, your father, or a close friend. Some silver-colored zinc alloy tie clips, available in a variety of unique styles such as the vehicle, leaf, guitar, wing, and arrow, can lend a personal touch to their clothes.
Best October Born Gifts
October babies are compassionate, passionate, and courageous. Choosing a gift for them is thus a lot of fun because you may think outside the box when looking for gift ideas. While there are many traditional presents to choose from, we recommend giving an October baby something unique and considerate.
There are numerous ways to delight an October baby because they are passionate and amorous. We have some wonderful gift options to gratify a fellow Libran or Scorpian, just like their personality. We've compiled a list of the best 5 presents for October babies to make your life easier.
Marigold Flowers
Marigolds are one of Autumn's toughest blooms, which is why they symbolize determination and tenacity. These characteristics are shared by October babies, making marigolds the best flower for them.
The brilliant autumnal colors and spicy aromas of marigolds also represent inventiveness and warmth, which are characteristics of those born in October.
Set of Essential Oils
Because of the romantic essence of October infants, fragrant goods make ideal gifts. A package of essential oils that may be utilized in a variety of ways is one such gift suggestion. The medicinal benefits of essential oils are well known.
Cooking, skincare, and aromatherapy can all benefit from essential oils. Their aroma helps to relax and focus. You may easily find them in sets that include a few different essential oils, such as lavender, lemongrass, peppermint, sandalwood, rose, and so on.
Chocolates
Chocolates are a timeless present that never fails to impress. To make it more engaging for your loved one, choose chocolates in a premium bowl. This excellent combination will undoubtedly make them delighted on their special day. They can start by enjoying the delectable chocolates and using the high-quality dish as a decorative element.
Libra/Scorpio Cushion
What about a zodiac-themed gift for a loved one who believes passionately in astronomical energies? These pillows are personalized based on the zodiac signs of those born in October. Apart from being extremely handy, these pillows can improve the atmosphere of the room in which they are placed.
100 Reasons Why I Love You
Here's a romantic gift suggestion for a loved one celebrating their October birthday. The 100 Reasons Why I Love You cards are ideal for expressing your deep feelings for your lover. Unfortunately, we are frequently unable to express our actual feelings simply and plainly, thus these gift cards are here to assist.
Let your loved ones know what you appreciate about them and make them smile on their birthday. And rather than putting in the time and effort to make these cards yourself, get them online.
Birthstones Heart Necklace
What better way to express your feelings than with a customized necklace? A lovely necklace that features a heart-shaped pendant and gemstones on the heart. Select your birthstone for the finishing touch! This necklace can be personalized by engraving two names on the pendant. This necklace is an excellent birthday present for a loved one.
Opal Bracelet
Opal is one of the birthstones for October. This captivating bracelet contains a beige opal with tones of baby pink and bright blue, suggestive of colorful fireworks in the sunlight, and is the ideal present for the fashion enthusiast on your list who was born in that month.
The bracelet is suitable for both everyday wear and special occasions, and it will provide her with everlasting beauty and elegance.
Rainbow Tourmaline Bracelet
Tourmaline is also used as an October birthstone. This bracelet, made of five layers of sparkling rainbow-colored tourmaline beads, is ideal for a woman born in the tenth month. The bracelet may effortlessly compliment any outfit, whether she wears it for its mystical abilities or simply for its beauty.
Crystal Music Box
A music box that features all 12 constellations for everyone, not just Libra and Scorpio, making it a fantastic present! These music boxes have vintage charm and carved embellishments that will inspire you while you listen to the music box playing Castle in the Sky.
Halloween Fondant Mold
October is all about Halloween and the return of pumpkin spice, but it's also a really "tasty" month, which many people are unaware of. A Halloween fondant mold is a must-have for this month. With its detailed and intricately designed mold, you can create interesting fondant creations in seconds; your family will enjoy it.
Remember that everyone has different interests and preferences, so choose a thoughtful gift that your loved one will appreciate.
Best November Born Gifts
Now that November has arrived, it's time to start thinking about what to get your loved ones who were born this month. Before you start shopping for gifts, you should learn basic facts regarding November babies.
This month's birth sign is either Scorpio or Sagittarius. Scorpio has calm perception, effective executive skills, and constantly conveys humility and dignity to others. It is tough for outsiders to learn about their inner lives. Sagittarians are very cheerful people because they find delight in the simple things in life. Sagittarians are creative individuals that enjoy traveling and trying new things.
Citrine and Topaz are the gemstones linked with November birthdays. Topaz is available in a variety of colors, whereas citrine is appreciated for its appealing yellow and orange tones.
Citrine's bright color is regarded to be a gift from the sun, and it is said to be a healing gemstone. Topaz is associated with joy, generosity, abundance, and excellent health. It is regarded as a stone of love and fortune. The two jewels complement each other perfectly.
November's natal flower is the Chrysanthemum. Chrysanthemums are symbolic of compassion, friendship, and joy. Colors have varied meanings: red represents love, white represents innocence, and yellow represents unrequited love.
Think warm, rustic, simple, and bright while looking for birthday gifts this autumn. In this post, we've compiled a list of his-and-her November birthday gift ideas that your significant other will certainly adore!
Gemstones Necklace
What a wonderful gift for individuals born in November! You can even choose between a Citrine and a Topaz stone. A gemstone necklace adds a touch of sophistication to casual or formal occasions by featuring a light-catching faceted gemstone setting on one side and a wonderfully detailed charm on the other.
Wireless Keyboard and Mouse
The honeycomb keys provide a more pleasant grip. The keycap's concave arc and frosted texture can effectively ease finger tiredness after a long period of use. If your Scorpio or Sagittarius friends frequently use the keyboard, this simple, attractive, and functional keyboard and mouse set would be an ideal gift.
Blue Topaz Ring
A vintage-inspired ring is a lovely choice for an evening out with your special someone, or for everyday wear to the workplace and around town. The center stone is an oval-cut blue topaz that will complement your topaz necklace or bracelet beautifully. A ring is ideal as a just-because present or a commitment ring.
Daisy Earrings
Allow the sun to shine! Beautiful daisy earrings will add a splash of sunshine to your everyday look. This accessory is ideal for bringing out your inner elegance.
Zodiac Signs Mugs
A mug that comes with a lid and a spoon, makes it simple to enjoy your favorite hot beverage. Even better, each cup represents a different star sign. Are you an Aries, a Sagittarius, or a Piscean? Select your sign and purchase one for each member of the family. These mugs are also a thoughtful gift option.
Moon Constellations Tapestry
Continue to be wild, moon child! A moon constellations tapestry adds a cosmic touch to your favorite rooms. String lights can be used to create a stunning backdrop. Simply locate your constellation sign on this lovely tapestry!
Crab Bag
Keep an eye out for those pincers! Don't fear, an adorable mini crab bag will not pinch. During shopping outings, he'd prefer to keep your coins, cards, and keys nearby. Simply clip him to a tote or backpack using the clip.
Bathtub Shape Ceramic Bowl
Splish-splash! Use a lovely bathtub-shaped ceramic bowl as a whimsical candy dish or in the bath to display your adorable small soap collection. Buy simply one or a set for your loved one; he or she will like this bathtub-shaped ceramic bowl!
Toast Pillow
What could be better than sliced bread? A cute sliced bread pillow is ideal for decorating and snuggling. Once you see how lovely these pillows are, you'll want one of them. Toss them on the chairs in your living room or your bed. These are wonderfully adorable cushions that everyone will like.
Accordion Fold Photo Album
November babies make the best friends, so why not record your happy memories in an accordion fold photo album and then present them in the final album? The accordion-fold design allows you to easily connect and display your favorite images. A wonderful birthday present that contains stickers and colored pens for you to personalize.
Best December Born Gifts
Time passes, and we are approaching the end of the year. Why not offer your December-born loved ones a double surprise and show them how special they are in your heart during this busy holiday buying season? We've compiled a list of interesting facts about Sagittarians and Capricorns. With our birthday gift guide, you're sure to find the ideal present that will satisfy and excite that special someone for years to come.
Sagittariuses (those born between November 22 and December 21) are known to be upbeat and cheerful. Capricorns (born between December 22 and January 19) are recognized for their good manners, pleasant disposition, and kindness.
Tanzanite, Zircon, and Turquoise are the three birthstones for December. All of them are reasonably priced, but their beauty rivals that of even the most valuable jewels.
The birth flowers for December are narcissus (paperwhite) and holly. Narcissus has an appealing, trumpet-like shape with a nice, sweet aroma, and they are typically seen as a symbol of modesty, respect, and even faithfulness.
Because Holly's blooms are somewhat inconspicuous, it is more appropriately known as December's birth berry. It represents a desire for domestic happiness. Although some animals and birds appreciate holly berries, be aware that these berries are only for display and not for consumption.
Do you now have a better understanding of Sagittarians and Capricorns? Here are the ideal and sentimental gifts to express your feelings for them!
Raven Necklace
A Victorian-style pendant honors Edgar Allan Poe and his famous poem, The Raven. It has a raven skull as the centerpiece, tanzanite crystal wings, and a black drop crystal tail.
Zircon Ring
The ideal present for any significant person on your December born shopping list. Each ring is meticulously created and has a vintage inspiration, such as the December birthstone zircon, ensuring that it will be appreciated.
Turquoise Stud Earrings
Turquoise stud earrings are the ideal present for any nature enthusiast. They are delicate triangular earrings with a real turquoise stone in the center of each triangle. These earrings will make a lovely addition to your jewelry collection.
Zodiac Sign Necklace
There is a necklace to fit every zodiac sign. A zodiac sign necklace will be a treasured remembrance whether you're seeking the perfect birthday gift or want to express your love and admiration for someone important in your life.
Humidifier
A humidifier delivers a gentle and calming as well as relaxing aromatherapy to help you relax and unwind. A compact but strong design may last for hours. Treat yourself to a peaceful and relaxing night!
Planter
What's the best part of a gardening adventure? It is the cultivation of flowers, vegetables, and herbs. But what if you don't have a green thumb? That doesn't mean you can't have a beautiful plant in your home to brighten your day or make your space feel cozier. Planters are ideal for those who don't know how to care for plants but want to share their astrological sign with others.
Luminous Christmas Cottage
A Christmas Cottage is the ideal accent to any Holiday decor. A LED light set will give your home a warm, pleasant glow that will make you happy all year. This tagline sums up the creative thinking behind this house design: "Home Is Where the Light Is."
White Pine Cones Lights
A lovely and festive touch to your Christmas tree! Simply set the white pine cone lights on the Christmas tree stand, plug them in, and they will begin to shine. They also work well as accent lights; simply arrange them around your Christmas decorations to set the mood.
Alien Magnets
With some alien magnets, you can bring your fridge to life this holiday season. These unique magnets are ideal for decorating any surface in your home, blending into the background while holding up daily reminders, inspirational quotations, and eye-catching drawings. You may keep treasured memories close at hand.
Ceramic Cat Hanging Spoon
Who knew a porcelain spoon could be so much fun to hold on the rim of a mug? A porcelain kitty spoon will keep you interested while sipping your morning coffee. It will undoubtedly be a hit with your friends and family.
Final Thoughts
Finding the perfect and fun gift might be difficult when you're stuck on ideas, but if you start thinking outside the box and getting creative with your present, you might have a lot of fun shopping around.
According to studies, the month of birth influences a person's personality. So knowing your birth month is essential for finding unique and cool gifts for your family and friends. Great! You'll never have to give out boring mugs again.
It will be well worth it to see the expression on their face when they receive their thoughtful present uniquely based on them.
Frequently Asked Questions
How to be an excellent giftee?
Here's how to make it easier for your friends and family to choose gifts for you.
"I don't need anything," don't say that. If you absolutely do not want a gift, simply say, "Please do not give me a gift." Otherwise, give it some thought and tell them what you want.
Even though sending someone a wish list can appear selfish, tell them exactly what you want. Get your act together. They'll be grateful.
Always be grateful. If it's a horrible gift, the person who provided it will be aware of it. It is counterproductive to show your disappointment openly.
Show your gratitude. Sending a snapshot of you appreciating the item gives the gift-giver the satisfaction of knowing they gave you a wonderful gift.
How to choose a meaningful present?
It is frequently stated that gift-giving is a sort of art. The choice of gift, as well as the manner in which it is presented (the type and design of the paper, ribbon or no ribbon, etc.), is said to be an expression of self, whether conscious or unconscious.
While some people find this art form simple, others may struggle to select the ideal present. But the secret is that it doesn't have to be the most costly or largest item in the store.
While such gifts are appreciated, it is oftentimes the smaller, more meaningful gifts that are most appreciated by the gift recipient. They may realize you put extra thought and effort into the gift, demonstrating that you genuinely know and care about them.
So, whether you're trying to say 'congratulations,' 'thank you,' 'happy birthday,' or something else entirely, we've discovered how to give that particular individual a truly meaningful present.
Consider who you are purchasing for
The first step in giving a customized, thoughtful present is to evaluate who you're buying for. It's very possible that the gift you'd buy for a family member or close friend would differ from that of a distant relative or a friend you haven't seen in a long time, for example.
The most meaningful presents are those that are actually personalized to the recipient's personality, hobbies, interests, or likes and dislikes. Consider what they enjoy doing in their leisure time.
Perhaps they are an art aficionados, a book lover, a frequent traveler, a petrolhead, a self-care devotee, or a hobby gardener. Your friend who enjoys crime fiction may be overjoyed to receive the latest spine-chilling blockbuster.
Why not put together a personal hamper with of their favorite beauty products and self-care goods for individuals who enjoy pampering or deserve some "me time"? This not only makes the gift more personal, but it is also something you know they will use and love.
Consider the situation
The occasion or purpose for purchasing the present may also influence your decision. You might send a different gift as a thank you for a birthday gift, for example, and a wedding or anniversary gift should be appropriate for a couple rather than just one person.
The event may provide you with some new thoughts. A 30th wedding anniversary gift, for example, is also known as the pearl anniversary, and you may be able to find a significant gift that includes pearls in some way. Remember that your present does not have to be extravagant.
Prepare a budget
This leads us to our next topic: budget. You don't want to overpay on a present, but you do want to choose something that the recipient might not buy for yourself.
The budget may vary depending on the occasion (for example, a wedding gift would be more expensive than a thank-you gift) and the person (you might spend more on a close friend than an acquaintance, for example). It's a good idea to have a budget in mind before you start shopping.
Make it your own
Personalized things are popular, from cushions with family images to inscribed jewelry. Personalization may transform an ordinary gift into a thoughtful and unforgettable keepsake. When a new baby arrives, you may want to get their name and date of birth engraved on anything.
You might even buy personalized photo frames and insert a photograph of the new parents. These suggestions range in price from very affordable to more expensive, but both would make lovely gifts.
Personal items do not have to be purchased. You could manufacture your own gifts if you have the time. A hamper of freshly baked goods, a scrapbook loaded with images and memories, a hand-knitted item, or even some home-brewed cider could be included.
Be pragmatic
Gift-givers have been observed to focus too much on how a recipient will accept the gift and desire to improve desirability rather than giving something more practical or personal.
For example, you may believe that giving a voucher to a distant, expensive restaurant is preferable to giving a voucher to a close, less expensive restaurant. From the perspective of the provider, more expensive may appear to be better. In actuality, the encounter may be just as enjoyable in a more convenient location.